I am dying...DYING for Spring. I can't stand the cold. Today made it even worse when it decided to be nice. I walked across the parking lot at work to a little noodle place for lunch and it was soooooo beautiful and warm. Made me sick. Not literally, but like sick because tomorrow will be cold again probably definitely.
Anyway, I decided that I wanted to make a Spring wish list because I need to think about everything Spring and make myself incredibly sad and miserable...
1. This Dress from Free People.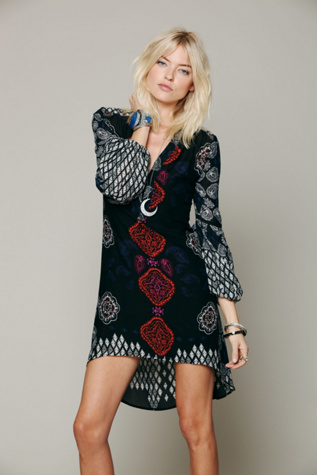 2. These Shoes from Coach.




3. This Bikini from Victoria's Secret.
And I already purchased this bag from Coach...
I'm sure there are a million more things, but I can't think of them right now. I'm planning on some outfit posts very soon! Until then, stay cool dudes! :)
TTYL!